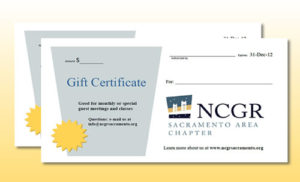 Give the Gift of Astrology!
Know someone who would love to attend one of our Meetings, Special Events or Classes?
Purchase a gift certificate online or at one of our meetings. Gift certificates will not expire and make the perfect gift for someone wanting to learn more about astrology as they can use them to attend a meeting, event or class.
Gift certificates purchased online will be emailed to the purchaser and can be redeemed at the door of the event. To take advantage of early bird pre-registration pricing for an event, the bearer should contact us before the early-bird deadline to let us know they will be attending the event and using their gift certificate, then bring the gift certificate, plus any balance due, to the event or class.
PURCHASE A GIFT CERTIFICATE