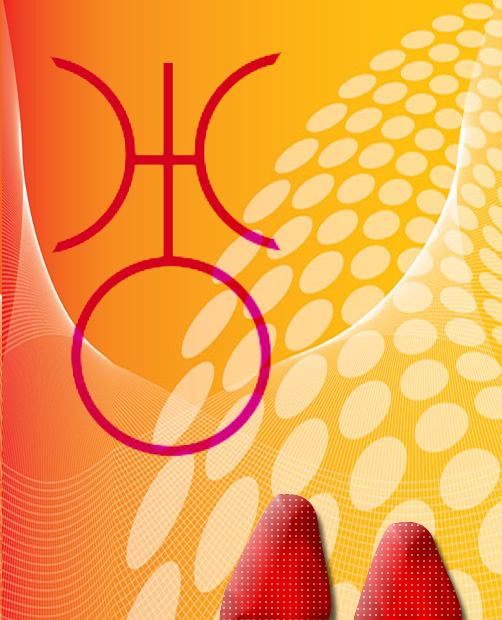 NICK DAGAN BEST
What's Up, Uranus?

Following the Yellow Brick Tropical Zodiac
Sunday, March 24, 2013 – 1:00-3:30 pm
Pre-registration price: $20 NCGR members, $30 non-members (thru March 17)
Price at the door: $25 NCGR members, $35 non-members
FEATURED SIGN: ARIES *
~~~
Lecture Details
Highly fitting for this week's Sun-Venus-Uranus conjunction in Aries, What's Up, Uranus?, based on material from an upcoming book, is a look at the transit of Uranus through the twelve tropical signs over the last two centuries, focusing on biographical studies of various notable people and their respective Uranus conjunction and opposition transits to the natal Sun and/or Moon. The talk also includes a close study of key people and events during previous transits of Uranus through tropical Aries. If this story was The Wizard of Oz, then you might say Uranus is Dorothy and the tropical zodiac is a sort-of perpetual yellow brick road, replete with an overlapping series of adventures and challenges.
Nick Dagan Best is a Montreal-based astrologer, researcher, speaker, and writer. Known as "the human ephemeris," Nick's extensive research correlating historical events with astrological phenomena draws from his database of over 30,000 event charts. He has given presentations for numerous regional astrology associations across the U.S., and at conferences such as NORWAC (2005, 2006), The Blast (2007), SOTA (2011), and UAC (2008, 2012). Nick is launching a new website soon at nickdaganbest.com and a new book, "UranU.S.A." in mid-February, 2013. He can be reached at [email protected].
~~~
* In 2013, all meetings will have a zodiac sign theme. Group chart interpretations will focus on this sign and will encompass as many other aspects of the chart as we have time to discuss.

~~~
Registration
Pre-registration price: $20 NCGR members, $30 non-members (thru March 17)
Price at the door: $25 NCGR members, $35 non-members
Let us know if you're joining us for dinner afterwards with Nick at a local restaurant (exact location to be determined).
ADVANCED REGISTRATION is now closed for this event. Seats are still available at the door.
~~~
Preregistration is important for this event, as space is limited.
Preregistration with prepayment must be received one week prior to the event. After that, only the pay at the door price is available, space permitting. Contact us at

[email protected]

for updates on seats available. You may also pay by check made out to NCGR-Sacramento Area. Mail to 2351 Sunset Blvd., Suite 170-404, Rocklin, CA 95765. Your check must be received no later than Saturday, one week before the event.

Refund Policy for Lectures/Workshops
There will be NO CASH REFUNDS offered for workshop or lecture preregistrations
If the leadership team is advised at least 24 hours prior to the event that a registrant will not be able to attend the event, the registrant will be offered the choice of transferring the payment to one of these options:
(a) a future NCGR Sacramento Area event; OR,
(b) membership in NCGR Sacramento Area
Please notify us at

[email protected]

if you will be unable to attend. The email stamp will be used to determine the time of notification. If you are unable to notify us by email, please call (916)276-1858.
~~~
Workshop Location
The Reserves at the Galleria Clubhouse
501 Gibson Drive, Roseville, CA
E-mail [email protected] for Gate Entry Code and More Details
Important Parking Information
Because The Reserves at the Galleria is a gated community, we do not publish the gate code publicly. Please email us for that information: [email protected]. There are only a few guest parking spots the complex, but there are plenty of parking spaces right across the street. Here are pictures and instructions.
More information about our meetings.
~~~