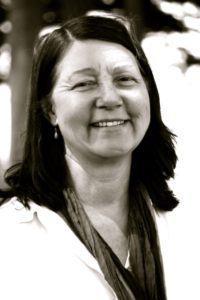 Cathy Coleman

The Astrology of Place
Locational Astrology through Astro*Carto*Graphy, Relocation, Geodetic and Local Space Techniques

Sunday, November 11, 2018
1 pm – 4 pm
Where in the world? This lecture will look at the astrology of place through various techniques including Astro*Carto*Graphy, relocation horoscopes, geodetic and local space techniques, and planetary crossings. Cathy presents an organized process for utilizing the various locational astrology techniques to determine the best places for a person to live, and to answer questions about locations for living, traveling, education, and business. Locational astrology empowers people to find places where their lives and potentials can be lived optimally.
Cathy Coleman has been a practicing astrologer since 1984. She holds a doctoral degree in East-West psychology from the California Institute of Integral Studies. She was in the first graduating class of the Online College of Astrology (OCA), and the Online College of Vedic Astrology, is a certified Astro*Carto*Grapher, having attended Jim Lewis' last course. She was President of Kepler College from 2001 to 2003 where she encouraged the exploration of comparative systems of astrology. She serves as education director and president of the San Francisco chapter of NCGR. She writes a weekly astrological blog (www.cathycoleman.co) has been published in astrological journals, and has lectured internationally. She has is an NCGR-PAA Level IV Consulting Astrologer, and a Jyotishi.
Registration
Pre-registration price: $50 NCGR members, $60 non-members (available through November 8)
Price at the door: $55 NCGR members, $65 non-members
Due to circumstances, time shortened and price is reduced to $35.
ADVANCED REGISTRATION:
Advanced registration is closed for this event, but seats are available at the door. We hope to see you there!
~~~
Preregistration is important for this event, as space is limited.
Preregistration with prepayment must be received one week prior to the event. After that, only the pay at the door price is available, space permitting. Contact us at

[email protected]

for updates on seats available.
Refund Policy for Lectures/Workshops
There will be NO CASH REFUNDS offered for workshop or lecture pre-registrations
If the leadership team is advised at least 24 hours prior to the event that a registrant will not be able to attend the event, the registrant will be offered the choice of transferring the payment to one of these options: (a) a future NCGR Sacramento Area event; OR, (b) membership in NCGR Sacramento Area
Please notify us at

[email protected]

if you will be unable to attend. The email stamp will be used to determine the time of notification. If you are unable to notify us by email, please call (916)276-1858.
~~~
Location
The location of this event has changed. This event will now be held at:

Holistic Light House
401-B, Vernon St
Roseville, CA 95678

More information about our meetings.
~~~