7th Annual Open House
Laugh and Learn How Astrology Can Help You Navigate These Fast-Changing Times
SPECIAL EVENT:
Sunday, October 15, 2017, 1:00 – 4:00 PM
Free Admission
Featuring Guest Speaker Oner Doser!
This event is open to the public and designed for the "astro-curious", as well as the already starry-eyed. The mission of Sacramento Area Astrologers is to be ambassadors for astrology in our community. We especially welcome newcomers to astrology. If you have friends who are curious about Astrology, bring them along. It's FREE!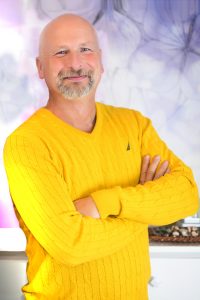 • Fun and Entertaining Discussion and Activities: Program starts at 1 p.m.
This year we are happy to have Special Guest Speaker and Leading Astrologer from Turkey: Oner Doser demonstrating ancient prediction techniques. Learn more about Oner at OnerDoser.com/en .

• Used Astrology Book and Stuff Sale
Find bargains on books, mugs, and other re-treasured items their last owners are ready to share. If you have any items you would like to donate, bring them to the Open House; your donation is tax deductible.*
• $20 Mini-Astrology Readings with our talented astrologers*
Come early to sign up, spots fill up fast!