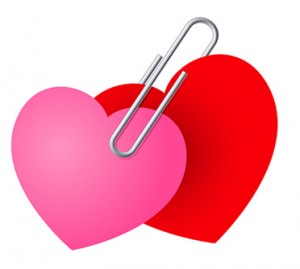 SPECIAL WORKSHOP WITH ANDREA GEHRZ
Honeymoon Phase or True Love?
A Conversation on Companionship through Astrology
Sunday, February 24, 2013 – 1:00-5:00 pm
Pre-registration price: $35 NCGR members, $45 non-members
Price at the door: $40 NCGR members, $50 non-members
FEATURED SIGN: PISCES *
~~~
Workshop Details
Have you ever wondered how to best deal with certain friendships, romantic relationships, or even business partnerships? During this lively workshop, participants will learn how to examine and exalt human relationships through the use of simple synastry, composite charts, and a little TLC!
In its most basic uses, Astrology can be used to help understand our web of human relationships. In fact, Astrology can provide endless insight into how to best love those around us! Unlike any other study in existence, Astrology can be used to examine the emotional, mental, and practical landscape of any type of merging between two individuals. During this afternoon, we will turn the tables on fate and begin the art of uplifting ourselves through the manifestation of positive vibrational relationships. Participants will learn how to avert possible relationship disaster by checking theoretical composite charts, strengthen areas of weakness through intentional compositing, and to partner up with those people who will advance our life emotional, spiritually, materially, etc.
Students are encouraged to bring charts to be used as examples. All questions will be rendered from the "personal to the public" in order to teach to the entire group!
Andrea Gehrz is a practicing astrologer in Portland, Oregon, having done countless readings for a delightful and varied group of clients in her ten years of experience. Andrea loves doing consultations as well as astrological research, and her current interests are astrological remediation, the astrology of relationships, children's readings, addiction relief through astrology, and the intricate timing of everyday life in order to optimize the energies of the chart. Ms. Gehrz has most recently published two books, A Wonderbook of True Astrological Case Files and a textbook entitled Astrological Remediation: A Guide for the Modern Practitioner. For more information on Andrea and her work, go to www.moirapress.org. Contact her at [email protected] or 971-404-5068.
READINGS
Andrea Gehrz will be providing astrological consultations during her short stay in Sacramento
Dates available: February 25 & 26, 2013
To book a reading, contact Andrea at: age[email protected] Subject Line: Chart Consultation–Sacramento.
The cost is: $150/hr ($50 chart drawing. $100/hr consulting rate)
Payment Method: Pre-payment through paypal at www.moirapress.org
Location: tba
Time: Send your preferred time, and she will let you know if it is available!
~~~
* In 2013, all meetings will have a zodiac sign theme. Group chart interpretations will focus on this sign and will encompass as many other aspects of the chart as we have time to discuss.

~~~
Registration
Pre-registration price: $35 NCGR members, $45 non-members – available thru February 16.
Price at the door: $40 NCGR members, $50 non-members
Let us know if you're joining us for dinner afterwards with Andrea at a local restaurant (exact location to be determined).
ADVANCED REGISTRATION
Advanced registration is closed for this event. Space is still available at the door.
~~~
Preregistration is important for this event, as space is limited.
Preregistration with prepayment must be received one week prior to the event. After that, only the pay at the door price is available, space permitting. Contact us at

[email protected]

for updates on seats available. You may also pay by check made out to NCGR-Sacramento Area. Mail to 2351 Sunset Blvd., Suite 170-404, Rocklin, CA 95765. Your check must be received no later than Saturday, one week before the event.

Refund Policy for Lectures/Workshops
There will be NO CASH REFUNDS offered for workshop or lecture preregistrations
If the leadership team is advised at least 24 hours prior to the event that a registrant will not be able to attend the event, the registrant will be offered the choice of transferring the payment to one of these options:
(a) a future NCGR Sacramento Area event; OR,
(b) membership in NCGR Sacramento Area
Please notify us at

[email protected]

if you will be unable to attend. The email stamp will be used to determine the time of notification. If you are unable to notify us by email, please call (916)276-1858.
~~~
Workshop Location
The Reserves at the Galleria Clubhouse
501 Gibson Drive, Roseville, CA
E-mail [email protected] for Gate Entry Code and More Details
Important Parking Information
Because The Reserves at the Galleria is a gated community, we do not publish the gate code publicly. Please email us for that information: [email protected]. There are only a few guest parking spots the complex, but there are plenty of parking spaces right across the street. Here are pictures and instructions.
More information about our meetings.
~~~