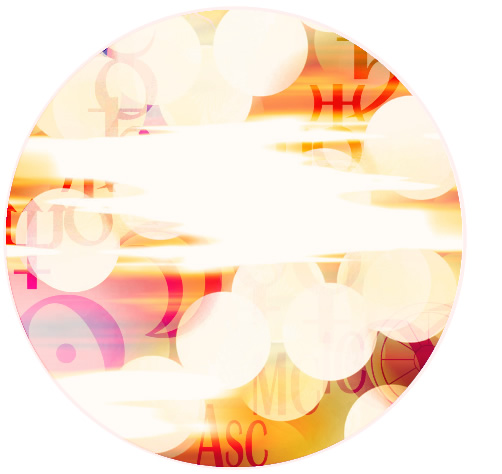 ERIC MEYERS

Astrology
& Spiritual Awakening
Sunday, June 23, 2013
1:00-3:30 pm
FEATURED SIGN: Cancer*
~~~
Lecture Details
We are all here to develop greater awareness about ourselves and the world.
Eric will introduce a spiritual approach to the Sun and Moon, seeing them in terms of awakening from unconsciousness. He will illustrate that there is a personal level in understanding them, but also a transpersonal one. Then, we'll explore how the major planets function differently depending on the consciousness we bring to them. Every planet can be in service to the ego or the soul. Are we going to use astrology to cooperate with nature, or only to see to our self-interests?
Eric Meyers has an M.A. in Transpersonal Counseling Psychology (Naropa University in Boulder, CO), and is a graduate of the Steven Forrest Apprenticeship program. With a focus on spiritual awakening, he is forging a career as a unique voice for evolutionary growth. Eric released his latest book, The Astrology of Awakening, in 2012. Other works include Elements & Evolution: The Spiritual Landscape of Astrology, Uranus: The Constant of Change, and Between Past & Presence: A Spiritual View of the Moon & Sun. Eric has lectured at several astrology conferences, and has been featured in The Mountain Astrologer. He maintains a busy practice teaching astrology and doing counseling in Asheville, North Carolina. Website: www.soulvisionconsulting.com, email: [email protected]
* In 2013, all meetings will have a zodiac sign theme. Group chart interpretations will focus on this sign and will encompass as many other aspects of the chart as we have time to discuss.
~~~
Registration
Pre-registration price: $20 NCGR members, $30 non-members (available through June 16, 2013)
Price at the door: $25 NCGR members, $35 non-members
Join us for dinner afterwards with Eric at a local restaurant (exact location to be determined).
ADVANCED REGISTRATION IS CLOSED FOR THIS EVENT. Seats are still available at the door.
~~~
Preregistration is important for this event, as space is limited.
Preregistration with prepayment must be received one week prior to the event. After that, only the pay at the door price is available, space permitting. Contact us at

[email protected]

for updates on seats available. You may also pay by check made out to NCGR-Sacramento Area. Mail to 2351 Sunset Blvd., Suite 170-404, Rocklin, CA 95765. Your check must be received no later than Saturday, one week before the event.
Refund Policy for Lectures/Workshops
There will be NO CASH REFUNDS offered for workshop or lecture preregistrations
If the leadership team is advised at least 24 hours prior to the event that a registrant will not be able to attend the event, the registrant will be offered the choice of transferring the payment to one of these options: (a) a future NCGR Sacramento Area event; OR, (b) membership in NCGR Sacramento Area
Please notify us at

[email protected]

if you will be unable to attend. The email stamp will be used to determine the time of notification. If you are unable to notify us by email, please call (916)276-1858.
~~~
Workshop Location
The Reserves at the Galleria Clubhouse 501 Gibson Drive, Roseville, CA E-mail [email protected] for Gate Entry Code and More Details Important Parking Information Because The Reserves at the Galleria is a gated community, we do not publish the gate code publicly. Please email us for that information: [email protected]. There are only a few guest parking spots the complex, but there are plenty of parking spaces right across the street. Here are pictures and instructions. More information about our meetings. ~~~