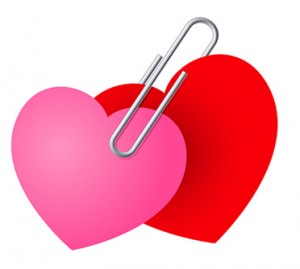 SPECIAL WORKSHOP WITH ANDREA GEHRZ
Honeymoon Phase or True Love?
A Conversation on Companionship through Astrology
Sunday, February 24, 2013 – 1:00-5:00 pm
Pre-registration price: $35 NCGR members, $45 non-members
Price at the door: $40 NCGR members, $50 non-members
FEATURED SIGN: PISCES *
~~~
Workshop Details
Have you ever wondered how to best deal with certain friendships, romantic relationships, or even business partnerships? During this lively workshop, participants will learn how to examine and exalt human relationships through the use of simple synastry, composite charts, and a little TLC!
In its most basic uses, Astrology can be used to help understand our web of human relationships. In fact, Astrology can provide endless insight into how to best love those around us! Unlike any other study in existence, Astrology can be used to examine the emotional, mental, and practical landscape of any type of merging between two individuals. During this afternoon, we will turn the tables on fate and begin the art of uplifting ourselves through the manifestation of positive vibrational relationships. Participants will learn how to avert possible relationship disaster by checking theoretical composite charts, strengthen areas of weakness through intentional compositing, and to partner up with those people who will advance our life emotional, spiritually, materially, etc.
Students are encouraged to bring charts to be used as examples. All questions will be rendered from the "personal to the public" in order to teach to the entire group!
Andrea Gehrz is a practicing astrologer in Portland, Oregon, having done countless readings for a delightful and varied group of clients in her ten years of experience. Andrea loves doing consultations as well as astrological research, and her current interests are astrological remediation, the astrology of relationships, children's readings, addiction relief through astrology, and the intricate timing of everyday life in order to optimize the energies of the chart. Ms. Gehrz has most recently published two books, A Wonderbook of True Astrological Case Files and a textbook entitled Astrological Remediation: A Guide for the Modern Practitioner. For more information on Andrea and her work, go to www.moirapress.org. Contact her at agehrz@gmail.com or 971-404-5068.