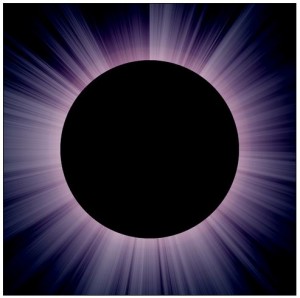 Shadowlands:
Eclipse Cycles in the Natal Chart
SPECIAL EVENT:
Sunday, July 29, 2012
1:00 – 3:00 PM
~~~
FEATURED PLANET: SUN
~~~
Eclipses are often used in mundane astrology, but their 19-year cycles also offer rich insights into the natal chart. As eclipses move through the houses of the natal chart and aspect natal planets, they describe where you're currently most interesting — where you are confronting developmental crisis. Which natal patterns currently demand your attention and willingness to change? When have you confronted similar challenges in the past — and how might you handle them more effectively in the present? Join astrologer and author April Elliott Kent for an exploration of natal eclipse cycles, an overview of 2012's eclipses, and thoughts about what they'll mean for you.
Including:
A brief explanation of the Saros and Metonic eclipse cycles
Interpretations of eclipses in natal houses and in aspect to natal planets
A demonstration of how to use these cycles to identify and understand crucial turning points in your own life.
April Elliott Kent has been a professional astrologer since 1990. She is the author of The Essential Guide to Practical Astrology (Alpha/Penguin 2011) and Star Guide to Weddings (Llewellyn 2008). April's astrology articles have also appeared in The Mountain Astrologer and Dell Horoscope magazines, in Llewellyn's Moon Sign and Sun Sign books, and online at MoonCircles, Beliefnet, and AOL Horoscopes. A graduate of San Diego State University with a degree in Communication, April is a member of ISAR and the San Diego Astrological Society. She makes her home in San Diego, California. Website: www.bigskyastrology.com.
~~~
Registration
Pre-registration price: $20 NCGR members, $25 non-members – available thru July 22.
Price at the door: $25 NCGR members, $30 non-members
Let us know if you're joining us for dinner afterwards with April and her husband at California Pizza Kitchen at The Fountains, Roseville Parkway & Galleria Blvd.
ADVANCED REGISTRATION CLOSED FOR THIS EVENT

Preregistration is important for this event, as space is limited.
Preregistration with prepayment must be received one week prior to the event (by July 22). After that, only the pay at the door price is available, space permitting. Contact us at

[email protected]

for updates on seats available. You may also pay by check made out to NCGR-Sacramento Area. Mail to 2351 Sunset Blvd., Suite 170-404, Rocklin, CA 95765. Your check must be received no later than Saturday, July 21.
Details on dinner with April afterwards TBA.
Refund Policy for Lectures/Workshops
There will be NO CASH REFUNDS offered for workshop or lecture preregistrations
If the leadership team is advised at least 24 hours prior to the event that a registrant will not be able to attend the event, the registrant will be offered the choice of transferring the payment to one of these options:
(a) a future NCGR Sacramento Area event; OR,
(b) membership in NCGR Sacramento Area
Please notify us at

[email protected]

if you will be unable to attend. The email stamp will be used to determine the time of notification. If you are unable to notify us by email, please call (916)276-1858.
~~~
Location
The Reserves at the Galleria Clubhouse
501 Gibson Drive, Roseville, CA
E-mail [email protected] for Gate Entry Code and More Details
Important Parking Information
Because The Reserves at the Galleria is a gated community, we do not publish the gate code publicly. Please email us for that information: [email protected]. There are only a few guest parking spots the complex, but there are plenty of parking spaces right across the street. Here are pictures and instructions.
More information about our meetings.
~~~